Not in the clamor of the crowded street, not in the shouts and plaudits of the throng, but in ourselves, are triumph and defeat.--
Henry Wadsworth Longfellow
REDIRECT ALERT!
(Scroll down past this mess if you're trying to read an archived post. Thanks. No, really, thanks.)
Due to my inability to control my temper and complacently accept continued silliness with not-quite-as-reliable-as-it-ought-to-be Blogger/Blogspot, your beloved Possumblog will now waddle across the Information Dirt Road and park its prehensile tail at
http://possumblog.mu.nu
.
This site will remain in place as a backup in case Munuvia gets hit by a bus or something, but I don't think they have as much trouble with this as
some
places do. ::cough::blogspot::cough:: So click
here
and adjust your links. I apologize for the inconvenience, but it's one of those things.
What's THIS!? An APOLOGY FROM BLOGGER!?
Well, not really much of one, but
at least an explanation
for the sudden increase in stupidity of the system:
Friday, March 11, 2005
In the past several days, we've had a bout of stability problems with Blogger. Yesterday morning, users were encountering errors when trying to login and access their blogs.

During this time, mail-to-blogger was temporarily disabled in an attempt to resolve some of the difficulties - it is once again back on, altho' message processing may be delayed. Additionally, we are working on a patch to fix a bug that has prevented many users from leaving comments today.

Most of these problems were caused by an increased amount of load on the blogger.com application servers. We have addressed this problem by increasing the number of machines that serve the site. However, there is more work to do. In addition to bringing on more machines and completing additional capacity planning, we are also working to identify and correct problematic database queries. These queries are poorly optimized and lead to the increased load that jeopardized the service in the past few days.

As a Blogger user, I completely understand how unacceptable the performance has been in the past few days and it is the focus of the engineering team to fix these issues.
I think I may send Luther over there to help their engineering team fix it.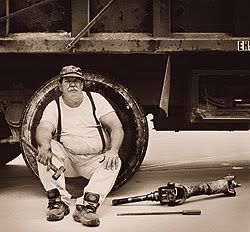 <10px>10px>
free hit counter
Visits since 12/20/2001--
so what if they're mostly me!